*As we are nearing the end of our season, here is the latest update and what we have left......
*WE ARE OUT OF CHOOSE AND CUT TREES! The trees on the farm are ready to grow taller for the years to come! No exceptions!
*We have a big selection of PRECUT trees available, up to 8ft! They will be $12 a foot.
*Santa and Mrs. Claus will not be on the farm anymore this season! They are resting up for Christmas ;)
*Concessions is closed for the remainder of the season!
*If we get any kind of rain, we WILL close our parking lots for the safety of our customers and workers! We will park all vehicles on our road. If this happens, there will most likely be a little bit of a wait to get parked on the weekends! Please plan accordingly!
*Its been an incredibly busy season and we are so blessed!! We appreciate all our customers and their patience this year!
*You may call 1-828-200-9309 to schedule an appointment if you would like to come during the week to get a tree
**Please follow us on Facebook for the most recent updates**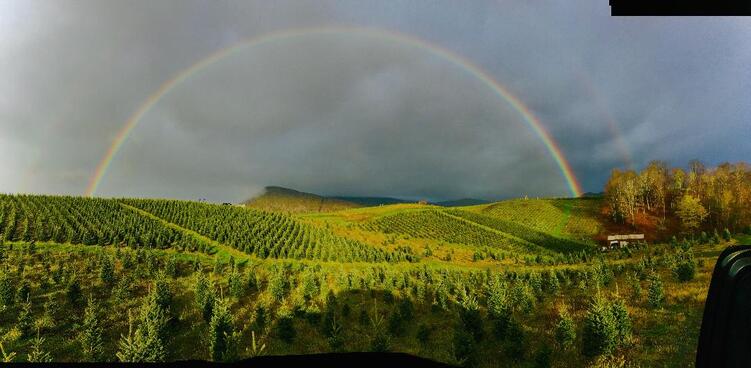 *This is proof that God is watching over this tree farm*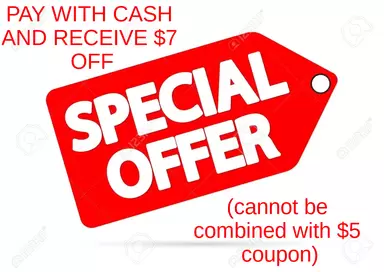 ​​
🎄🎄It's beginning to look a lot like Christmas at
​C and J Christmas Tree Farm in beautiful Boone, NC🎄🎄

(WE DO NOT HAVE ANY SHIPPING NEEDS OR WHOLESALE TREES FOR THE 2022 SEASON)
⭐️⭐️⭐️⭐️⭐️⭐️

***Our opening weekend will be November 12th and 13th***
(9:00am-4:00pm)
Our open dates for the rest of the season are....
November 19th & 20th (9:00am-4:00pm)
November 23rd (9:00am-4:00pm)
​November 24th-Thanksgiving Day (9:00am-1:00pm)
November 25th, 26th & 27th (9:00am-4:00pm)
December 3rd & 4th (9:00am-4:00pm)
December 10th & 11th (9:00am-4:00pm)


​**Pre-cut sizes range from table tops - 8ft**
($12/ft)

Santa and Mrs. Claus will be on the farm the following days....
*November 19th and 20th (9:00am-4:00pm)
*November 25th, 26th and 27th (9:00-4:00pm)

Doodle Daisies Face Painting will be on the farm (for an additional fee) the following days.....
*November 20th (9:00am-4:00pm)
*November 25th, 26th and 27th (9:00am-4:00pm)
*December 3rd (11:30am-4:00pm) and 4th (9:00am-4:00pm)

Kristina Jean Designs (Handmade Leather Goods and Jewelry) will be on the farm the following days.....
*November 25th and 26th (9:00am-4:00pm)
​
⭐️⭐️⭐️⭐️⭐️⭐️

***We have C&J Christmas Tree hats and shirts for sale***

***Pets are allowed as long as they are on a leash and you clean up after them***

***We do not allow customers to cut their own tree down with a chainsaw due to insurance/liability reasons but you can bring a handsaw to cut your own if you'd like. We also do not allow tree tagging.....Everything is first come first serve***
​
***Photographers, we love having you here at the farm! If you are interested in scheduling a photography session, please call or text (843) 833-0156 to schedule. We do charge $50 per session***

***We do not drill holes in the bottom of trees***

****************************************************************************************
​


***Environmental Stewardship Award from the NC Christmas Tree Association 2019***

***Conservation Farm Family of the Year 2018***
​
***Watauga County Christmas Tree Farmer of the Year 2016***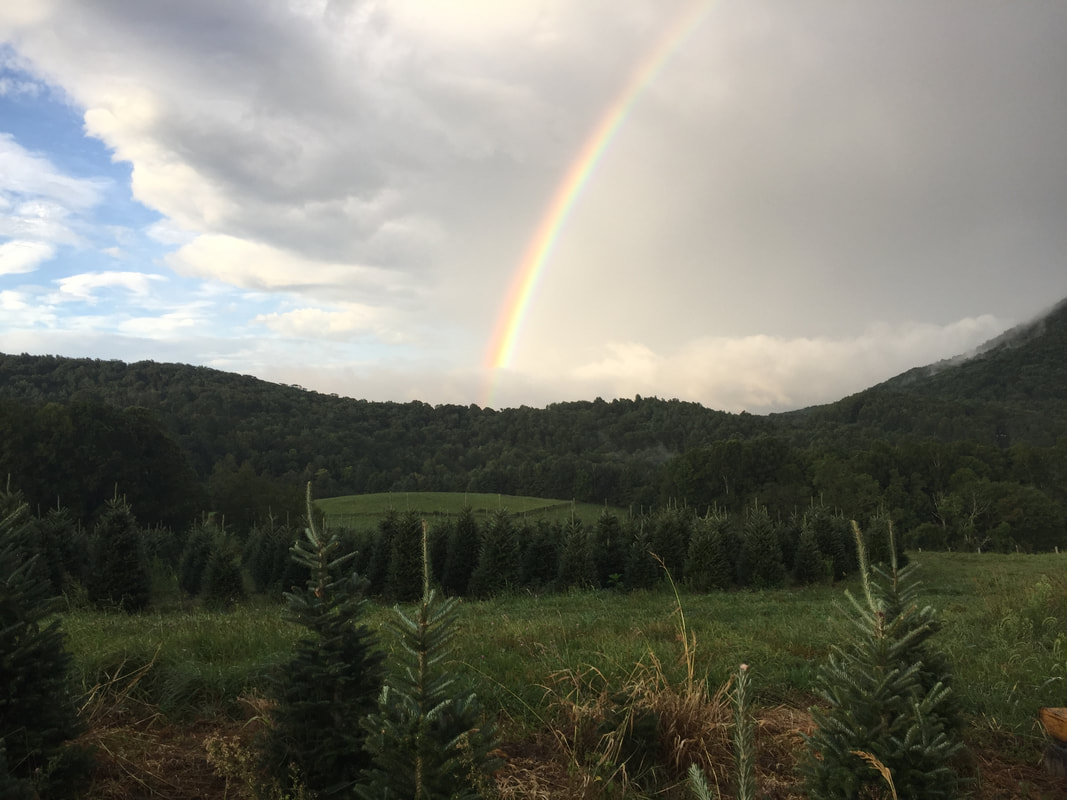 ⭐️Million Dollar View for a Christmas Tree Price⭐️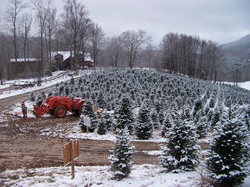 Visit our family owned and operated Christmas Tree Farm in the heart of the Blue Ridge Mountains. We are just five minutes from Downtown Boone.
Owned and operated by
Daniel (Kari) Brown
828-200-9309 (Daniel)
​843-833-0156 (Kari)
​

*Jeff Brown, father of Daniel Brown, has been growing top quality Christmas trees since 1980 and now his son, Daniel Brown. In fact, Jeff was the first choose and cut farm in Watauga County!!


Choose and Cut Prices :
​Table Top - $40.00
4ft - $48.00
4.5ft - $54.00
5ft - $60.00
5.5ft - $66.00
6ft - $72.00
6.5ft - $85.00
7ft - $90.00
7.5ft - $100.00
8ft - $110.00
8.5ft - $120.00
9ft - $135.00
9.5ft - $145.00
10ft - $165.00

⭐️ We accept Cash, Checks, Visa, Master Card and Discover (we do not take American Express) There is a $4.00 processing fee for all debit/credit card purchases⭐️
Wholesale : (no wholesale for 2022)

Wreaths: 24" - $30
28" - $34
30" - $38
36" - $42
40" - $46
60" - $90
Candy cane - $30
Cross - $40
*There will be a variety of handmade bows to choose from for an additional $7-$10


⛄️Come browse our winter wonderland to find your perfect family Christmas tree⛄️
***You pick the tree.....we cut and bale the tree.....then we tie it onto your vehicle 🌲


***Four wheel drive trucks are ideal and really recommended! This is a farm and our roads are not paved! Please also keep in mind that there is one way into the farm and one way out of the farm! Our roads are not 2 lane! If traffic is backed up on Brookshire road, you will have to wait in the line***






---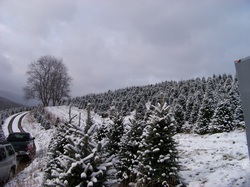 Wreaths while available









**Follow us on Facebook : C and J Christmas Trees*
---
GPS Address
1999 Brookshire Road
Boone, NC 28607

***When you get to the address (it will most likely end you at the ASU soccer fields.....Continue on the paved road (about 2.5 miles) When pavement turns to gravel, we are the next left***

Directions
PLEASE DO NOT ENTER FROM HWY 194. ENTER FROM THE BROOKSHIRE ROAD ENTRANCE. YOU WILL EXIT FROM HWY 194

From 421 :
Turn onto New River Bridge at the C and J Christmas Trees Sign (turn right if you are going North on 421 and left if you are going South). Follow that road .2 miles and turn right onto Brookshire Road at the C and J Christmas Trees sign. Follow that road 2.5 miles and turn left at the next C and J Christmas Trees. Follow that road up the mountain.
​
From Charlotte area:
Follow I-85S to 321 N (exit 17) to 421S (East King Street) in Boone. Turn right at the stop light. Follow the Boone directions above.